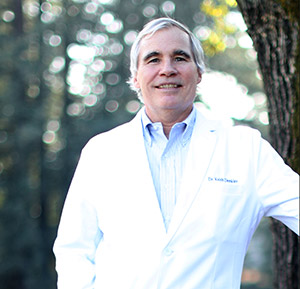 As a plastic surgeon, I love restoring the face and body when aging, pregnancy, scars or trauma cause undesirable changes. I am motivated on a daily basis to achieve the best surgical results possible for each individual.
Some patients are ambivalent about undergoing plastic surgery for cosmetic improvement. Is it vanity or is it maintenance? It is easy to comprehend the validity of a reconstructive procedure, but one may be uncertain about a cosmetic procedure. In the European perspective, cosmetic surgery is equivalent to "restorative" surgery, which also my philosophy.  It gives me great satisfaction that the restoration of one's natural appearance also restores confidence.
About Dr. Denkler
Dr. Keith Denkler is an accomplished, board certified plastic surgeon, serving the San Francisco Bay Area since 1989. His private practice in Marin County offers both aesthetic and reconstructive surgery. Dr. Denkler is also a clinical professor of plastic surgery at UCSF, teaching plastic surgery residents.
Dr. Denkler's medical peers regularly recommend him as one of the leading physicians practicing in the Bay Area. As a result, he has been listed as a top doctor in plastic surgery in Marin Magazine's annual 415 Top Doctors List. Additionally, Dr. Denkler is included in Castle Connolly's America's Top Doctors list.
Dr. Denkler's private practice primarily serves patients who seek to improve their appearance in a natural way. Whether a patient wants subtle improvements or a more sophisticated look, he is able to achieve their goals in a way that does not make them look "done". His wife and medical partner, Dr. Rosalind Hudson, calls him "the naturalist's plastic surgeon".
In addition to his work in cosmetic surgery, Dr. Denkler also performs reconstructive surgery for traumatic problems (after injuries and revisions) and skin cancers. He is internationally renowned for his use of multiple approaches in treating the debilitating effects of Dupuytren contracture. His pioneer investigational work documenting the safety of epinephrine with local anesthesia contributed to the origination of "wide-awake hand surgery". Read more. Dr. Denkler was also one of the first doctors to publish a study showing that Dupuytren contracture can be surgically released in an in-office procedure under local anesthesia with epinephrine.
His expertise in the release of Dupuytren contracture also includes Needle Aponeurotomy (NA), a minimally invasive procedure that uses subcutaneous needles to release the contracture, and Xiaflex, a subcutaneous injection of collagenase that digests the contracture. Please visit .
A San Francisco Bay Area native, Dr. Denkler trained at prestigious medical institutions in the United States and Europe. He attended medical school at Baylor College of Medicine in Houston, Texas, followed by residency training in plastic and reconstructive surgery with the Cronin, Bauer, and Biggs group, also in Houston. Additionally, Dr. Denkler completed a hand surgery fellowship with Dr. Eugene Kilgore in San Francisco and one year of fellowship training in craniofacial surgery with Dr. Paul Tessier in Paris, France. Dr. Denkler became certified by the American Board of Plastic and Reconstructive Surgery in 1987.
As a clinical professor of plastic surgery at the University of California at San Francisco, Dr. Denkler has been heavily involved in the plastic surgery residency-training program since 1988. He was elected President of the Association of Clinical Faculty in 2006. Dr. Denkler has also generously given his time through volunteer work at UCSF and the Marin Community Clinic.
For more information click here to see Dr. Denklers publication
Dr. Denkler is a member of multiple medical organizations:
Certified: American Board of Plastic Surgery
Member: American Society of Plastic Surgeons
Member: California Society of Plastic Surgeons
Member: California Medical Association
Member: Marin Medical Society
Chief of Medical Staff, Marin General Hospital (2003-2005)
Clinical Professor of Plastic Surgery, UCSF (1988-present)
Past President, Association of Clinical Faculty, UCSF (2006)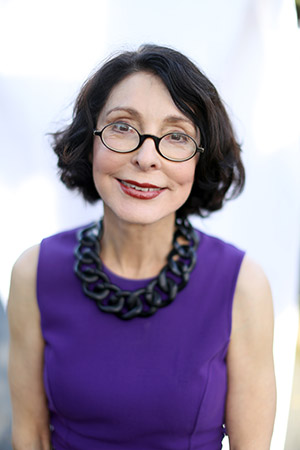 Dr. Rosalind Hudson has always had three loves: art, music and medicine. In 1970 she obtained a Bachelor's degree in Art from Trinity University in San Antonio, Texas. While pursuing the arts, she began to miss the sciences and returned to the University of Texas at Austin for pre-med courses. She graduated from the University of Texas Medical School at San Antonio in 1982 in the top ¼ of her class. Dr. Hudson completed her residency in internal medicine at Brackenridge Hospital's Central Texas Medical Foundation in Austin, Texas. During her residency she expanded her patient skills by working as an emergency physician. She became board-certified in Internal Medicine in 1986.
Dr. Hudson and Dr. Denkler met in their residency program, and were brought together by their love of music and medicine. Their shared interests led to shared passions and they were married in 1985.
After moving to Houston to begin her life with Dr. Denkler, Dr. Hudson took a position at the Kelsey Seybold Medical Clinic, a well-respected internal medicine clinic in Houston. When Dr. Denkler finished his plastic surgery residency, he and Dr. Hudson and the children moved to Paris, France where he began his 1-year fellowship in cranio- facial surgery. In Paris, Dr. Hudson worked part-time as a clinical trial monitor at Laboratoire Unicet.
After Dr. Denkler completed his craniofacial fellowship in Paris, the family moved to the San Francisco Bay Area where Dr. Denkler had grown up. Dr. Denkler accepted a full-time position in plastic surgery at UCSF, and Dr. Hudson took a full-time position with Kaiser's Internal Medicine and Urgent Care Clinics.
In 1989 Dr. Denkler and Dr. Hudson pursued their dream and opened their individual private practices in plastic surgery and internal medicine, sharing an office in Greenbrae, CA. and subsequently in Larkspur, CA. Dr. Denkler also continued his teaching position at UCSF on a part-time basis.
In 2005 Dr. Hudson became interested in anti-aging skin care and the laser sciences. Using pharmaceutical-grade antioxidants to repair the skin's DNA and progressive non-ablative (non-burning) laser treatments, Dr. Hudson significantly improves patient's skin laxity, discolorations and textural problems. For patients with acne scarring or advanced collagen loss, she performs a series of microneedling combined with platelet-rich plasma, which encourages collagen regeneration. These procedures have greatly enhanced the results achieved by Dr. Denkler's surgical skills. She also helps Dr. Denkler with his plastic surgery practice in many diverse roles.
Our Combined Philosophy
Our focus is on restoration through both surgical and non-surgical (non-invasive) procedures. Our small, boutique practice offers patients extremely personalized care, delivered by board-certified physicians. Surgical and medical excellence is our top priority, with dedication to safety, privacy and comfort. We invite you to discover how Dr. Denkler's surgical expertise and Dr. Hudson's medical supervision can help you achieve your cosmetic or functional goals.