Procedures
Plastic surgery procedures restore the natural shape and structure of your face or body.
Dr. Denkler's surgical expertise produces realistic natural results.
We invite you to come in for a consultation with Dr. Denkler to discuss the treatment options that will help you achieve your cosmetic or reconstructive goals.
Cosmetic Surgical Procedures
Brow Lift (non-endoscopic)
Eyelid Lift (Upper and/or Lower)
Rhinoplasty
Face and Neck Lift

S-Lift (Short Scar or "Mini")
SMAS Face Lift (Face Lift with or without Neck Lift)
Neck Lift: Surgical or Precision Laser (skin tightening)
Breast Augmentation
Breast Augmentation with Crescent Lift (of nipple)
Breast Lift (traditional, or with pectoral muscle support)
Crescent Nipple Lift
Nipple Reduction (areola width or projection)
Breast Implant Removal
Breast Reduction
Gynecomastia Surgery
Abdominoplasty/ Tummy Tuck (full or mini)
Mommy Makeover
Smart (Laser) Liposuction (neck/jowl, upper arms, abdomen/flanks, hips,  thighs and knees)
Vaser (Ultrasonic) Liposuction (for abdomen, flanks, thighs and/or fat transfer)
Reconstructive Surgeries
The reconstructive procedures performed by Dr. Denkler are in several categories:
Skin cancer excision/reconstruction
Reconstruction after MOHs surgery
Acute trauma reconstruction or reconstruction on traumatic scars.
Excision and Revision of undesirable surgical scars
Release (Diamondplasty) or Subcision of depressed or contracted scar tissue.
Breast Reduction
Dupuytren Contracture of Hand: open surgery or needle aponeurotomy
For more information go to: www.plasticsurgerysf.com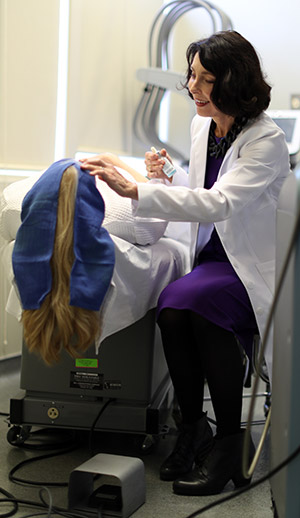 Cosmetic Non-Surgical Procedures
Our office offers many non-surgical choices for those wishing to improve their appearance.
They can be categorized into 4 treatment approaches:
Medical (pharmaceutical) grade skin and hair care products repair free radical damage to DNA (caused by UV damage and aging). These products include human collagen growth factors, plant growth hormones, antioxidants (especially vitamins A and C), peptides and other skin nutrients. This skin repair process improves textural changes, wrinkles and thinning skin. Medical grade hair products provide nutrients and peptides to the aging or damaged follicle. Medical grade skin care is essential to ensure maintenance of subsequent surgical or non-surgical procedures.
(See below for our list of pharmaceutical-grade skin care products.)
Chemical peels, non-ablative (non-burning) or ablative laser treatments, light-based skin treatments (IPL), infrared collagen tightening treatments, and MicroNeedling with PRP (platelet rich plasma) are methods of inducing repair in aging or UV damaged skin or scalp. These methods combine well with medical grade skin repair and surgical procedures for complementary results.
Neurotoxins (Botox and Daxxify), fillers (Juvederm, Voluma, Volbella, Restylane and Teoxane), collagen promoting injections (Sculptra), and fat-digesting enzymes (Kybella) can also be injected to restore a more youthful appearance.
SculpSure laser fat reduction uses focused laser energy to penetrate fat, creating an inflammatory reaction and fat cell destruction. This procedure is perfect to treat diet-resistant fat pads on the abdomen and flanks (love handles).
See website section on SculpSure.
Ultimately, as aging of our face progresses, our deeper layer of fascia and muscles (the SMAS) begins to sag, creating a lower lid circle, deeper wrinkles and finally a jowl. The neck muscle also sags and muscle "bands" and a "waddle" may develop. One can continue to use the treatments above to repair and mask this process, but eventually, one wakes up and knows what they have to do: either go Zen, and accept this natural process, or decide to surgically restore the anatomy. We are here for whichever approach fits your personal choice.
Medical-Grade Skin Repair Products
Our office carries a large choice of medical-grade products designed to repair your skin at an internal cellular level.
Medical-grade skin care products are made by pharmaceutical companies. These products contain antioxidants that have been made absorbable into the skin. They repair DNA and the damage from UV light (via free radical repair). They also may contain human collagen growth hormone, plant growth hormones or plant stem cells to stimulate growth of collagen. Peptides are included to stimulate certain cellular functions. In addition, these products generally contain a higher concentration of proven ingredients (e.g. Retinol) than is allowed in cosmetic, organic (natural) or over the counter products.
Pharmaceutical products are regulated by the FDA and have to demonstrate performance via clinical studies. Products made by cosmetic or supplement companies do not have to document their claims with clinical studies.
Medical-Grade Skin, Hair and Eyelash Repair Products
Allergan/Latisse
Allergan/Skin Medica
Avène Neopeptide Hair Repair
Avene Skin Repair
Avenova
Colorescience
Elta
Glyderm
La Roche Posay
Microcyn/Regenacyn
Obagi Gentle Rejuvenation (formerly Kinerase)
PCA
Regenica
Sente'
SkinCeuticals
Topix (Replenix)
Tretinoin
Viviscal Professional
You are invited to schedule an anti-aging skin care consult with Dr. Hudson.
This comprehensive evaluation of your skin will diagnose your underlying cosmetic problems and determine which skin type you have. This information, plus your history of skin sensitivities and previous response to treatment will determine the best method of repair. Dr. Hudson will then recommend a treatment program for you that will include your options, with consideration of your budget and goals.
Purchase products online here: